Wat is Lemon Haze precies?
In coffeeshops en in menig kweekruimte is Lemon Haze een zeer populaire wietsoort. Met haar heerlijke citroenachtige geuren weet ze elke kweker en roker voor zich te winnen. Lemon Haze is een sativa dominante wietsoort en bevat gemiddeld gezien tussen de 15 en 20% THC. Dit maakt het een zeer geschikte soort voor mensen die op zoek zijn naar een lekkere psychoactieve high die niet te overweldigend is. Het lage CBD gehalte van 0,38% zorgt ervoor dat je vooral mentaal profijt ervaart van het gebruik van Lemon Haze. Hoe is deze mooie Haze soort tot stand gekomen en hoe zorg je voor een maximale opbrengst tijdens het kweken van Lemon Haze? Alles én meer over Lemon Haze lees je hier!
Lemon Haze is een wietsoort met veel THC die vooral populair is om haar potentie en smaak. Zowel de potentie als de uitgesproken smaak heeft Lemon Haze te danken aan haar ouders, Silver Haze, een sativa dominante wietsoort en Lemon Skunk, een mooie hybride. Lemon Haze heeft hierdoor een overwicht aan sativa genetica en laat dit ook mooi zien in haar groei en bloeifase. De hoge concentratie limoneen in Lemon Haze zorgt voor de intense citrus smaken en geuren.
Het ontstaan van Lemon Haze
Het ontstaan is te herleiden naar het ontstaan van de originele Haze. Vanuit Californië is de originele Haze Europa binnen gekomen. De eer voor het verder ontwikkelen van Haze soorten gaat naar Nevil Schoenmakers, toenmalig eigenaar van 'The Seed Bank of Holland'. Wat begon als een hobby en uitdaging om wietsoorten te creëren die het beter deden in ons klimaat, dan de toenmalig beschikbare wietsoorten in Europa, bloeide uit in deze eerste zaadbank. De echte doorontwikkeling begon echter pas toen Nevil Schoenmakers en een goede vriend besloten om over te stappen naar Green House Seed Company. Nevil heeft dus aan de wieg gestaan van veel bekende Haze soorten. Bovendien hebben veel van deze Haze soorten ook Cannabis Cups gewonnen.
Lemon Haze kweken
Tijdens de kweek brengen Lemon Haze wietzaden mooie wietplanten voort. Haar toppen lijken lichtgroen tot geel. De prachtige amberkleurige trichomen geven deze gele kleur aan de toppen en zorgen voor het psychoactieve effect. Voor een Haze soort heeft Lemon Haze een korte bloeitijd, veelal is ze met 9 à 10 weken oogstrijp en je kunt dus snel van haar heerlijke toppen genieten. Deze toppen zijn van een redelijk formaat en hebben een mooi bolvormig uiterlijk.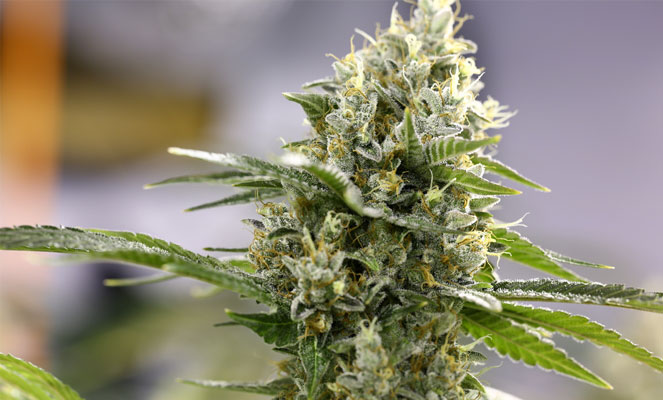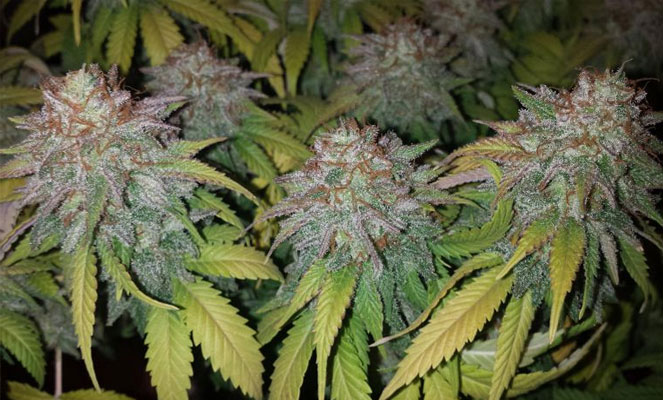 Verzorging en voeding
Met enige kennis is het voor iedereen mogelijk om een goede en vooral lekkere lemon haze te kweken. De ideale omgevingstemperatuur voor een Lemon Haze wietplant is tussen de 21 en 27 graden, waardoor in Nederland een binnen kweek het meest voor de hand ligt. Door de iets langere bloeiperiode kan het zijn dat je Lemon Haze buiten in de open lucht niet de kans krijgt om de toppen mooi te laten rijpen. Een tuinkas doet wonderen aangezien deze de warmte binnen kan houden, dit zou dus nog een optie zijn voor een buitenkweek.
Door haar overwegende sativa genetica dien je op te passen met voeding. Liever iets minder en later nog iets toedienen, dan dat je je wietplant teveel voeding geeft en deze niet meer te redden is. Extra voeding met voedingsproducten rijk aan silicium is aan te raden. Dit zorgt voor een sterkere hoofdstam en sterkere takken. Wanneer de toppen zich gaandeweg de bloeifase beginnen te ontwikkelen, dan kun je zeker een sterke hoofdstam en sterke takken gebruiken. Hierdoor kan de plant het gewicht van de toppen op natuurlijke wijze ondersteunen en hoef je je wietplant niet te verstevigen. Voorkomen blijft uiteraard altijd beter dan genezen.
Effect en smaak van Lemon Haze
Vrij snel na het roken zul je een vrolijk, uplifting en euforisch effect ervaren. Dit kan enkele minuten duren en hierom wordt het ook wel een kruipende high genoemd. Beelden en geluiden kunnen versterken en de gemoedstoestand zal haast direct verbeteren. Bovendien ervaar je de ultieme balans tussen een relaxt gevoel en een energiek gevoel. Je zult genoeg energie hebben om de dag door te komen of nog leuke dingen te doen, maar je tegelijkertijd lekker ontspannen voelen.
Op sociaal en creatief vlak kan Lemon Haze je stimuleren waardoor een gesprek aanknopen eenvoudiger gaat, net als spreken voor een publiek of een presentatie geven bijvoorbeeld. Negatieve bijwerkingen beperken zich tot droge ogen en een droge mond. Zoals elke wietsoort met veel THC is de juiste dosering zeer belangrijk. Bij een te hoge dosering kun je paranoia worden of angstgevoelens ervaren. De uitgesproken citroensmaak van Lemon Haze zal je zeker bijblijven. Ook zul je ondertonen van kruidige Haze proeven, een heerlijke combinatie van smaken en een waar genot voor je smaakpapillen.
Medicinaal gebruik
Tegen veel kwalen en ziekten is Lemon Haze te gebruiken, maar ook bijvoorbeeld als pijnstiller. Stress en depressie kunnen zelfs verholpen worden en ook slaapproblemen en (chronische) hoofdpijn kunnen worden aangepakt. Je kunt Lemon Haze als aanvulling op bestaande medicatie gebruiken of wellicht heb je zelfs genoeg aan medicinale wiet tegen je klachten. Door de brede medicinale werking is Lemon Haze zeer geliefd onder kwekers en gebruikers van medicinale wiet. Fijn is ook dat je niet totaal van de wereld bent en vooral positieve effecten ervaart na het gebruik, waardoor je de dag ook nog prima door kunt komen.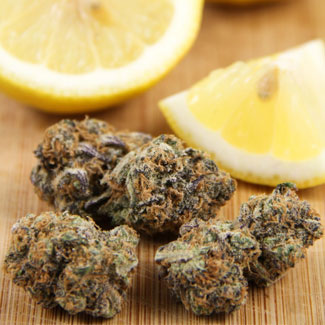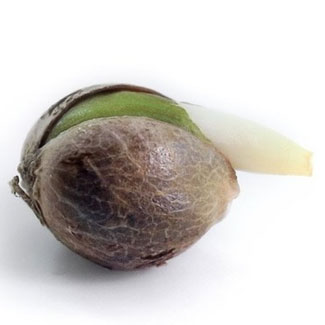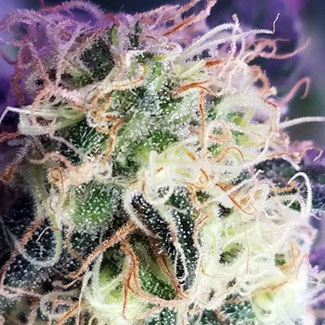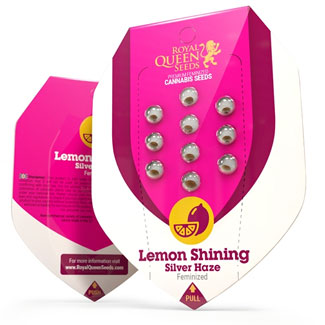 Lemon Haze kruisingen
De smaak, het effect en de potentie van Lemon Haze hebben ervoor gezorgd dat deze wietsoort zeer populair is geworden voor verdere verfijning en kruisingen van wietsoorten. Afhankelijk van de wietsoort waarmee gekruist wordt zal Lemon Haze vaak veel genetica doorgeven, gezien de dominantie van de terpenen die voor de zuurheid, citroengeur en smaak zorgen.
Super Lemon Haze
Wietzaden van de hoogste kwaliteit. Super Lemon Haze heeft veel prijzen gewonnen in diverse Cannabis Cups, wat tekenend is voor de kwaliteit van deze prachtige Haze. Deze middelgrote wietplanten laten zich goed in een SCROG of middels LST kweken. Deze wietsoort ligt dichtbij de originele Lemon Haze, want ze komt voort uit een kruising Lemon Skunk X Super Silver Haze. Door het terugkruisen met Lemon Skunk bevat Super Lemon Haze zeer goede en stabiele genetica.
Lemon Haze Auto
Wanneer je meerdere buiten kweken wilt draaien per jaar of gewoon behoefte hebt aan een eenvoudig te kweken wietsoort, dan is er natuurlijk ook Lemon Haze Auto. Deze autoflowering wietsoort zal uit haarzelf gaan bloeien en hier heb je qua verzorging ook minder werk aan dan een reguliere Lemon Haze. Ongeacht hoeveel licht ze krijgt, 9 tot 10 weken na het zaaien is het tijd om te oogsten. Hierdoor zou je dus makkelijk twee of zelfs drie kweken per jaar buiten kunnen draaien.
Lemon Shining Silver Haze
Een mooie variant op Lemon Haze van Royal Queen Seeds. Deze soort is ontstaan uit een kruising Lemon Skunk X Amnesia Haze en bestaat voor 75% uit sativa genetica. Hierdoor heeft Lemon Shining Silver Haze een hoger THC gehalte dan reguliere Lemon Haze. In 2008 werd hierdoor zelfs een High Times Cannabis Cup gewonnen, sindsdien is deze wietsoort zeer populair geworden en is dat vandaag de dag nog steeds.
White Lemon
Een andere heerlijke kruising met Super Lemon Haze, White Lemon. Deze wietsoort is ontstaan na een kruising El Niño X Super Lemon Haze en ruikt en smaakt enorm naar citroen. Voordeel aan deze soort is dat deze wietplanten eenvoudig te kweken zijn, waardoor ze ook prima geschikt zijn voor de beginnende kweker. Ook een leuke wietsoort om te kweken voor liefhebbers van dikke, compacte toppen.
Franco's Lemon Cheese
Franco Loja is een bekende strainhunter in de wietwereld. Helaas is Franco niet meer onder ons aangezien hij is overleden aan Malaria. Juist terwijl hij op zoek was naar een medicinale wietsoort tegen Malaria. Ter ere van Franco heeft Green House Seed Company Franco's Lemon Cheese uitgebracht. Een kruising tussen Franco's favoriete wietsoorten, Super Lemon Haze X Exodus Cheese (Franco's laatste kruising). Al met al een zo goed als perfecte wietsoort en een deel van de opbrengst gaat ook nog eens naar het goede doel.