Over Strain Hunters
Strain Hunters is een zaadbank die de hele wereld afreist met als doel de belangrijkste genetica veilig stellen en hier de beste genetica uit isoleren. Hierdoor zijn veel meer kruisingen mogelijk en kunnen belangrijke wietsoorten die enkel in het wild groeien ook behouden blijven. Bovendien doet Strain Hunters actief wetenschappelijk onderzoek naar de ontwikkeling van medicinale wietsoorten.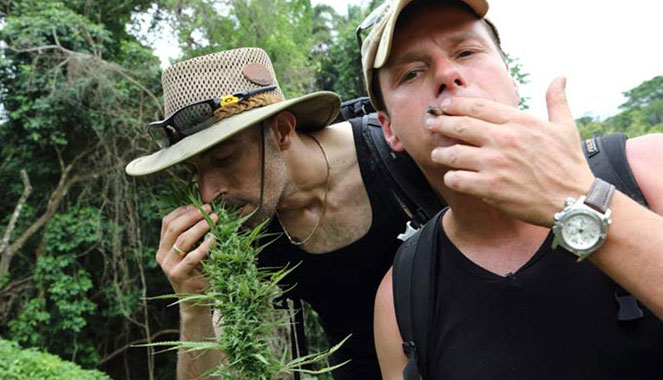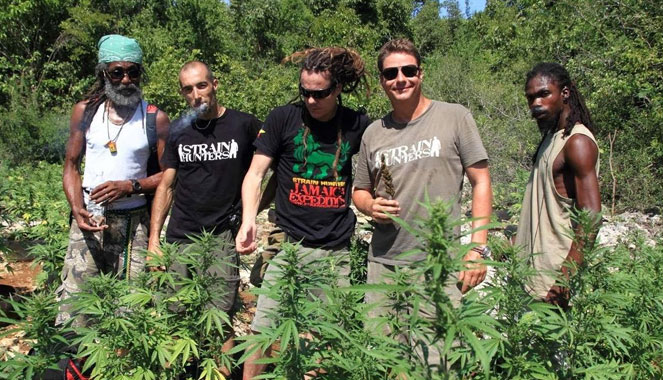 Ontstaan vanuit de Strain Hunters documentaire reeks
Strain Hunters' zaadbank is in 2013 ontstaan en is een merk van Green House Seeds. Een boeiende documentaire reeks over zeer uiteenlopende cannabis landrassen lag aan de basis van deze succesvolle zaadbank. Voor deze documentaire reeks kwamen Strain Hunters onder andere in Zuid-Amerika, Afrika en India. Hier zijn ook leuke DVD's van gemaakt en zelfs deze DVD's zijn tijdens diverse Cannabis Cups in de prijzen gevallen. Arjan, Franco en Simon zijn de namen achter het merk en tevens ook de mannen die op zoek gaan naar de beste strains. Van Afrika en Azië tot aan de Zuid-Amerikaanse jungle reizen ze de hele wereld rond met als grootste doel de beste genetica isoleren en meenemen naar huis om door te ontwikkelen en te gebruiken in combinatie met andere wietsoorten.
Arjan en Franco
De twee belangrijkste mannen voor Strain Hunters zijn Arjan Roskam en Franco Loja. Arjan is oprichter van Green House Seeds en Franco was hoofdkweker van Green House Seeds en stond met Arjan aan de wieg van Strain Hunters. Helaas is Franco overleden tijdens een zoektocht naar medicinale wietsoorten die ingezet kunnen worden tegen malaria. Hij was hiervoor in Congo en raakte zelf besmet met cerebrale malaria. Een heftig en korte ziektebed leidde uiteindelijk naar de dood van Franco. Ter ere van Franco zijn dood bracht Green House Franco's Lemon Cheese uit, een eerbetoon aan Franco zijn werk en tevens een kruising tussen zijn lievelingssoorten. Franco is te vergelijken met de beste chef-koks ter wereld. Van de lekkerste wietsoorten heeft hij nog betere en smaakvollere wietsoorten gemaakt door de juiste "ingrediënten" met elkaar te kruisen. Arjan Roskam en collega's zetten het succes van Strain Hunters voort en blijven zoeken naar belangrijke en vooral zeldzame wietsoorten, juist op plekken waar de beste wietzaden lastig te verkrijgen zijn.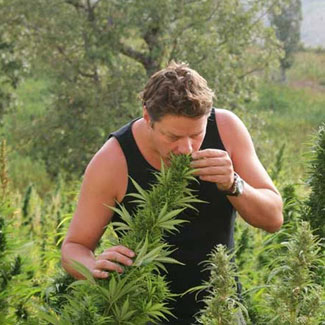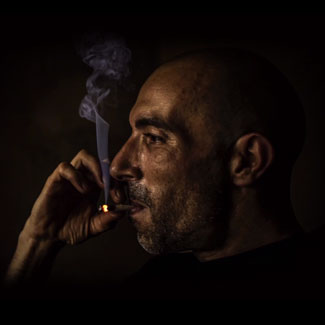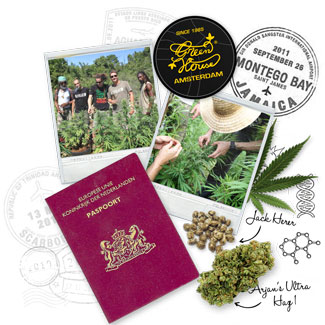 Verpakking Strain Hunters
Allereerst zijn de verpakkingen van Strain Hunters mooi vormgegeven. Wietzaden worden per 3, 5 of 10 zaadjes verpakt en zitten afzonderlijk van elkaar in een vochtvrije en luchtdichte verpakking. Het is ook mogelijk om deze wietzaadjes los te kopen. Wij zullen deze dan handmatig in vochtvrije 'microfuge tubes' verpakken.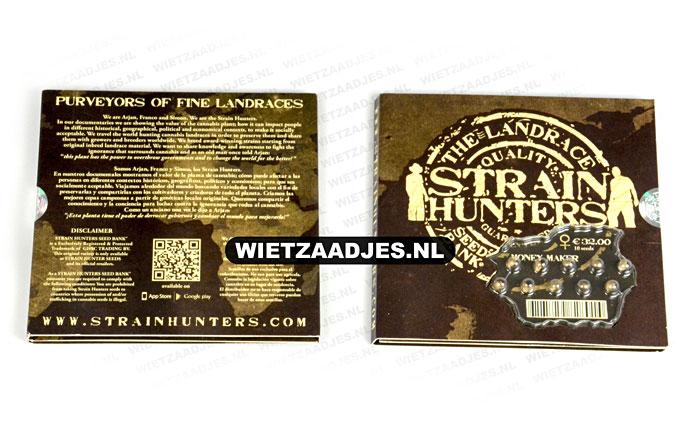 De verpakking van Strain Hunters kan verschillen wanneer je kiest voor een ander aantal of andere soort dan dat op de afbeelding staat.
Prijswinnaars van Strain Hunters
Naast enkele mooie prijzen die Strain Hunters heeft gewonnen voor de documentaires, heeft Strain Hunters ook prijzen gepakt voor verschillende wietsoorten. Enkele van deze Cup winnaars op een rij:
Auto Skunk
1e plek Expo Grow 2013 te Spanje (Beste Autoflower wietsoort) Auto Skunk is een zeer lekkere Skunk wietsoort in een autoflower jasje. Tijdens de bloei ruiken deze wietplanten heerlijk en zijn ze een imposante verschijning met de brede en lange vertakkingen. Een old-school Skunk smaak met een krachtig effect. Bijkomend voordeel is de korte bloeiperiode en natuurlijk de kwaliteit van de dikke Skunk toppen.
Flowerbomb Kush
1e plek High Times Cannabis Cup (Amsterdam), 2e plek Indica Cup 2013 Copa Canaris, 3e plek IC Grow Cup 2014 (Beste indica) Tijdens de groei vallen vooral de lang uitgerekte toppen en geur op. Enkele kenmerken tijdens de consumptie zijn een lekkere aardse Kush-smaak en een intens stoned gevoel, waar direct uit blijkt dat deze wietsoort voornamelijk uit indica genetica bestaat. Zowel tijdens een binnen- als buitenkweek zijn er uitmuntende resultaten te behalen met deze wietsoort, waar je vooral op kwaliteit moet rekenen en niet op kwantiteit.
Caboose
3e plek Spannabis 2015 (categorie indoor) Een wietplant geschikt voor kweken op aarde, cocos of hydrocultuur. Kortom, waar je ook in of op kweekt, je zult goede resultaten behalen. Dit is een soort waaruit blijkt dat Strain Hunters ook wietsoorten levert voor beginnende of minder ervaren kwekers, zonder af te doen aan kwaliteit. Ze doen het binnen beter dan buiten, een binnenkweek is dan ook aan te raden. Monsterlijke wietplanten die elke kweker laten genieten van een wietsoort die een derde plek pakte op de Spannabis Cup in 2015.