De Buddha Seedbank
Deze zaadbank kent zijn oorsprong in Spanje en richt zich, naast productie van autoflower wietzaden, vooral op de smaak en, nog belangrijker, wetenschap. Dit uit zich vooral in de wetenschappelijke selectie van genetica en kruisingen, wat de kwaliteit van de wietzaden alleen maar ten goede komt. Door enkel feminised autoflower wietzaden te produceren, specialiseren ze zich in eenvoudig te kweken wietzaden waarmee je wel een maximaal resultaat aan opbrengst kunt verwachten.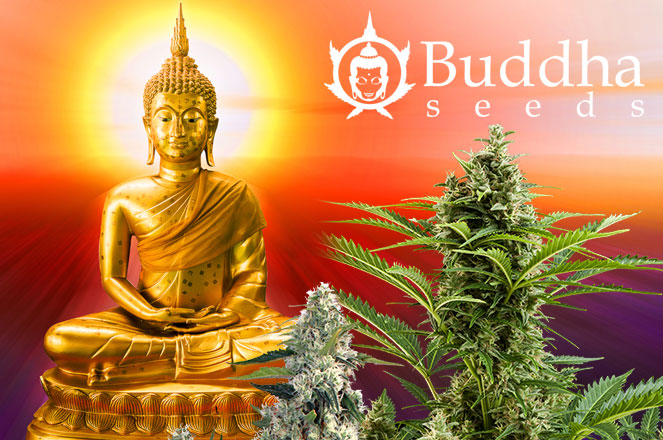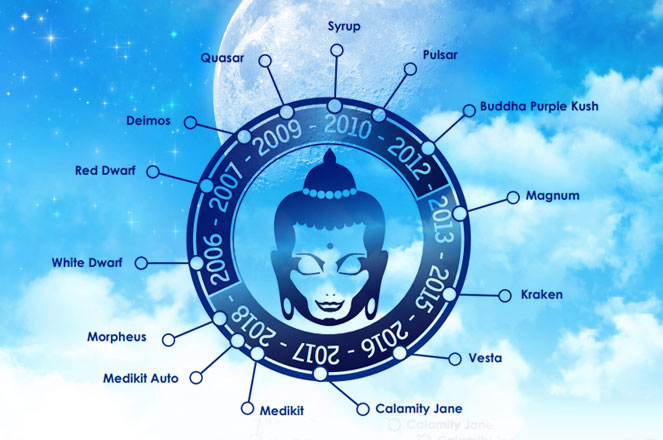 Meten is weten
Om alle genetica en elke kruising steeds weer wetenschappelijk te doorgronden, werkt Buddha Seeds samen met een universiteit in Valencia. Door gebruik te maken van geavanceerde technieken worden innovatieve resultaten bereikt, die aan de behoeften van de meest veeleisende kwekers voldoen. In het bijzonder wordt er gezocht naar specifieke variëteiten om mee te kruisen. Ze letten dan met name op speciale kenmerken binnen de diverse fenotypen, zoals smaak, opbrengst of effect.
Door alle resultaten uitgebreid te analyseren middels de samenwerking met de universiteit en diverse biologen, is het mogelijk om enkel de beste soorten te veredelen en op de markt te brengen. De technologie gaat zelfs al zo ver, dat Buddha Seeds het genoom van nieuw geplante zaailingen kan analyseren. In normale mensentaal: ze kunnen het profiel van cannabinoïden voorspellen, waardoor ze bij zaailingen al essentiële informatie kunnen vergaren.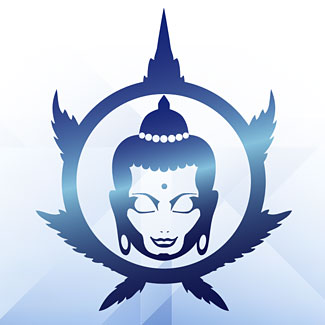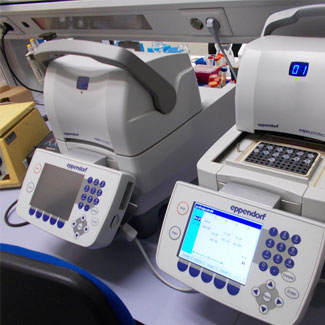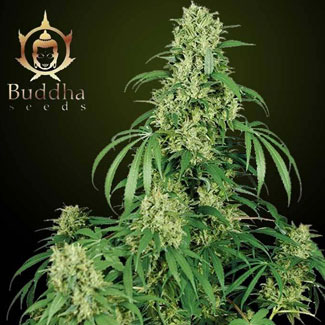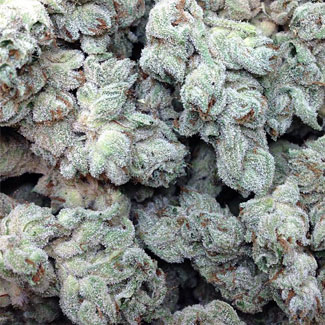 Wietsoorten Buddha Seeds
Enkele gerenommeerde soorten van Buddha Seeds zijn de sativa dominante Calamity Jane. Door het overschot aan sativa genetica heeft ze een iets langere bloeiperiode, maar omdat dit ook een autoflower betreft kan ze vroeg in de zomer al gaan bloeien. Deimos is een andere bekende wietsoort van Buddha en kenmerkt haarzelf door de zeer dikke toppen, even dik als de hoofdtop, groeiend aan lange takken. Deze indica dominante dame stamt af van de wereldberoemde Northern Lights.
Verpakking Buddha Seeds
Buddha Seeds is een zaadbank die wereldwijd bekend is geworden door hun mooie aanbod autoflower wietsoorten. Deze worden standaard verpakt per 5 wietzaden, maar bij ons kun je ze ook per stuk kopen. Wij verpakken de zaden dan handmatig voor je, in vochtvrije buisjes om de juiste kwaliteit te kunnen garanderen. En uiteraard voorzien van duidelijke labels, zodat jij weet welk zaadje in welk buisje zit.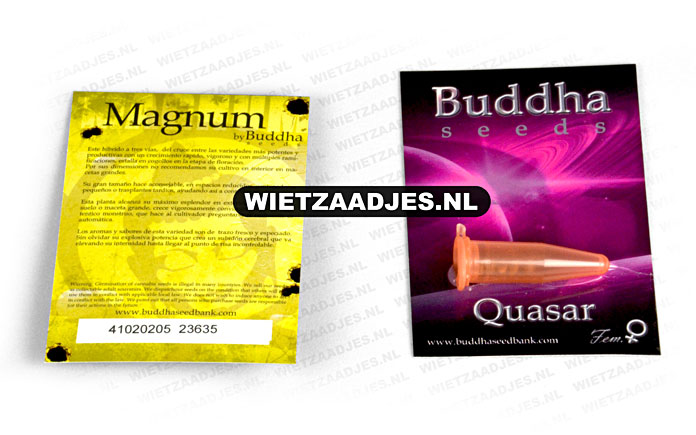 De verpakking van Buddha Seeds kan verschillen wanneer je kiest voor een ander aantal of andere soort dan dat op de afbeelding staat.